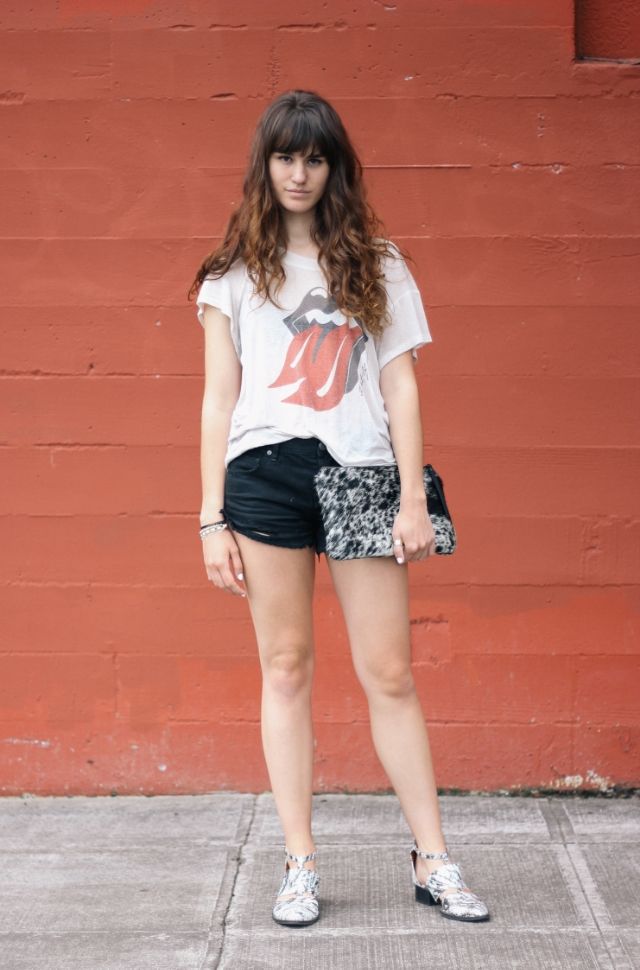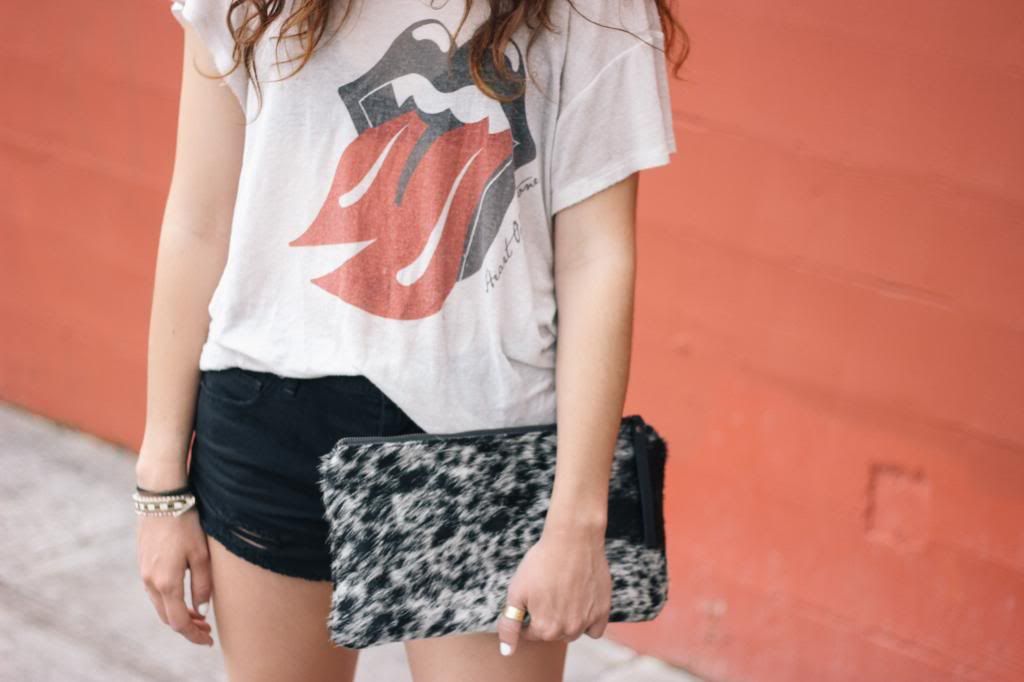 This is my typical go to, shorts and tee, outfit. I've had this tee for awhile now and I've worn it so much that it's faded and has little holes so it looks like an authentic vintage tee! I'm happy to have found the perfect pair of black shorts for this summer too. Black denim is pretty much my favorite thing ever.
Well I'm off to go get my hair cut and colored finally! I can't wait to get the old mop trimmed up :)
Hope you're all having a great week!