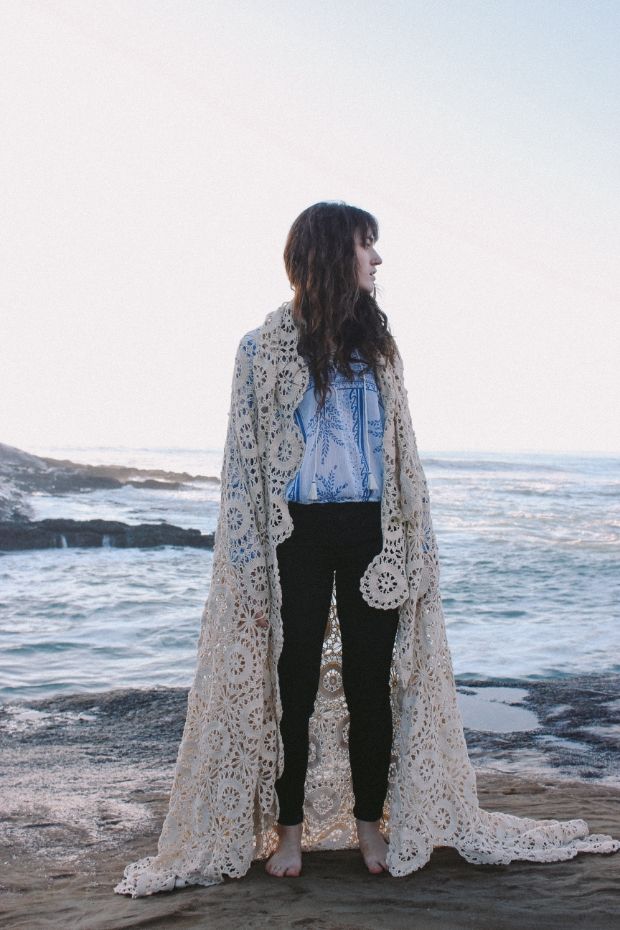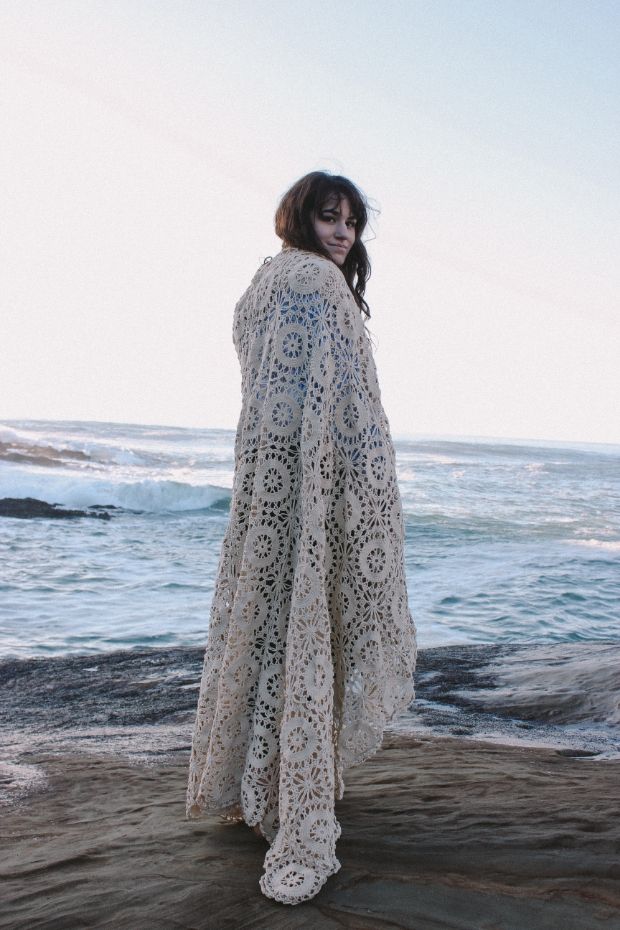 This weekend, my boyfriend and I took a day trip to Pacific City which is a little town on the Coast of Oregon. It's not too far of a drive from Portland and it is definitely one of the most breathtaking places I've ever been. There are beautiful rocks and hills of sand to explore that are incredible and have amazing views of the sea.
I couldn't help but bring out a bit of my inner hippie and pose with my vintage crochet blanket.
I felt like a land mermaid dancing around at the edge of the rocks. This blouse from
Free People
was definitely the other perfect accessory for my bohemian get up, especially because I felt like I was inside of a Free People catalog.
I can't wait to go back, it was good to be next to the salty sea again.
(What I'm wearing: Blouse:
Free People
, Jeans: Urban Outfitters, Vintage Blanket)