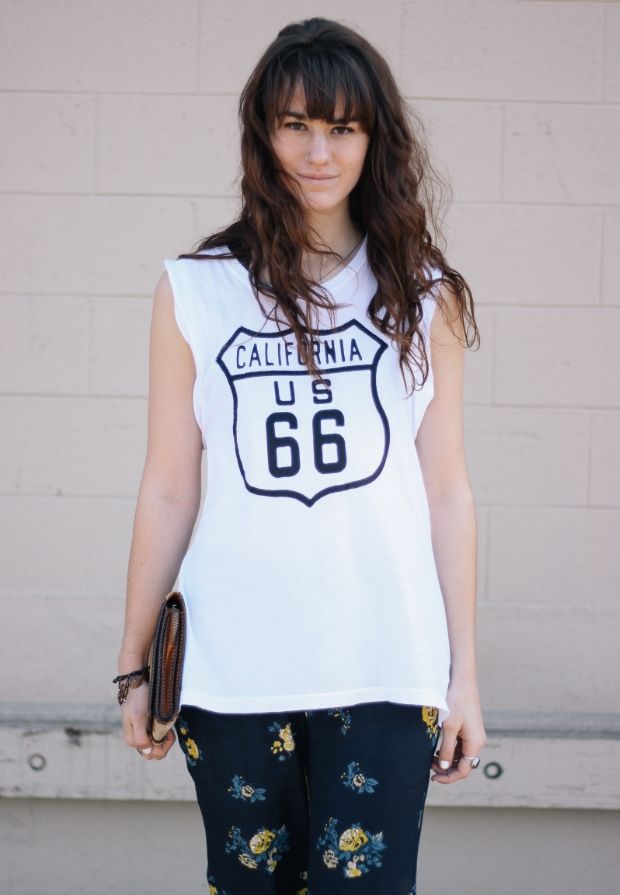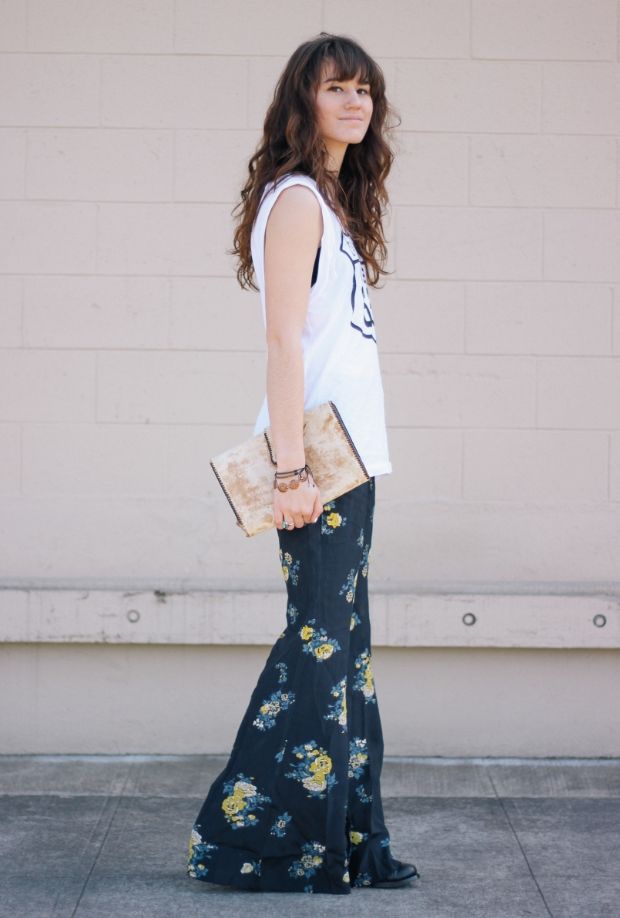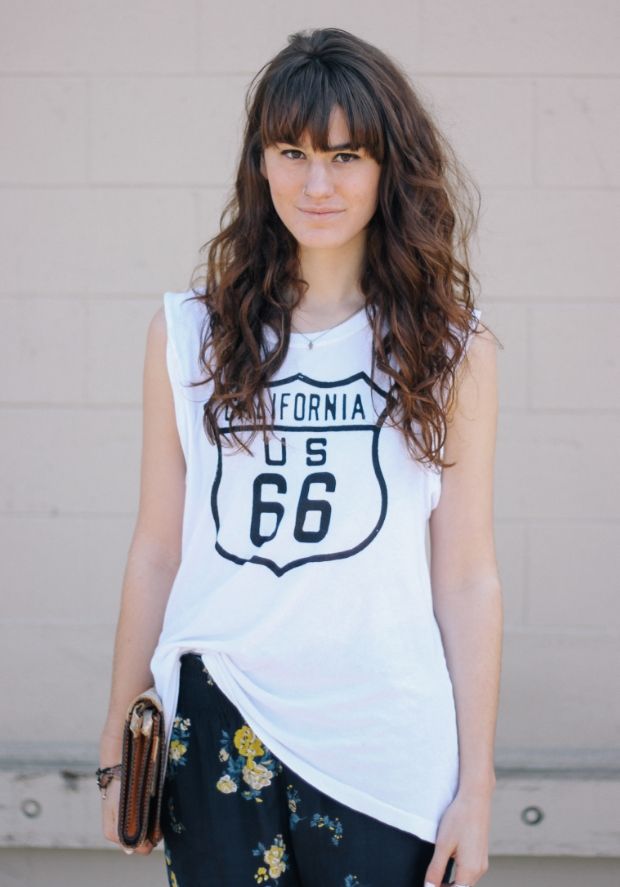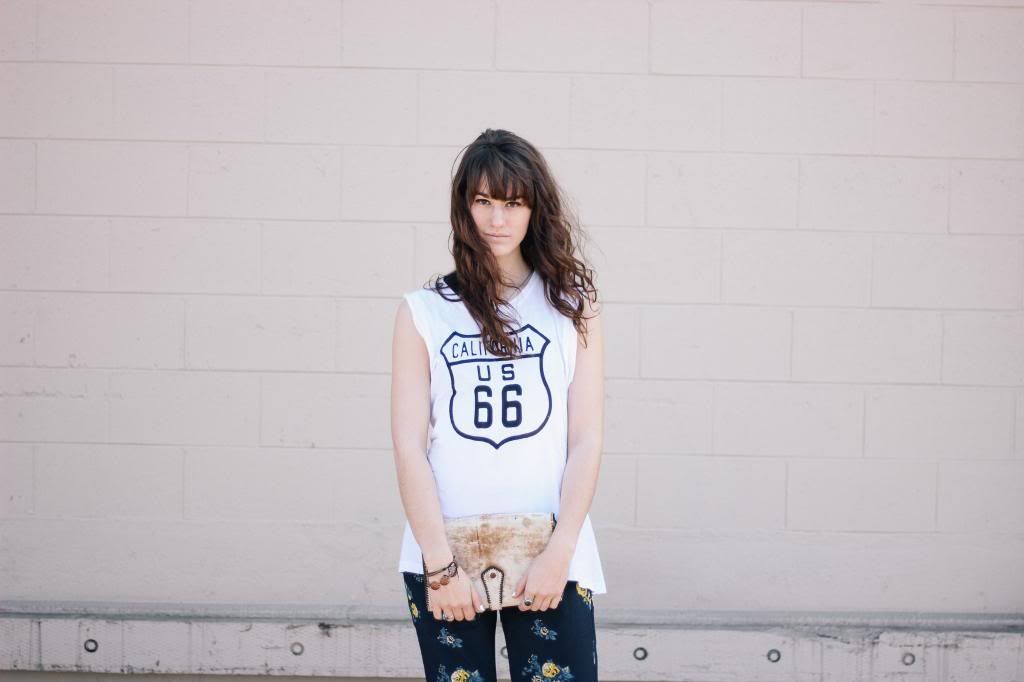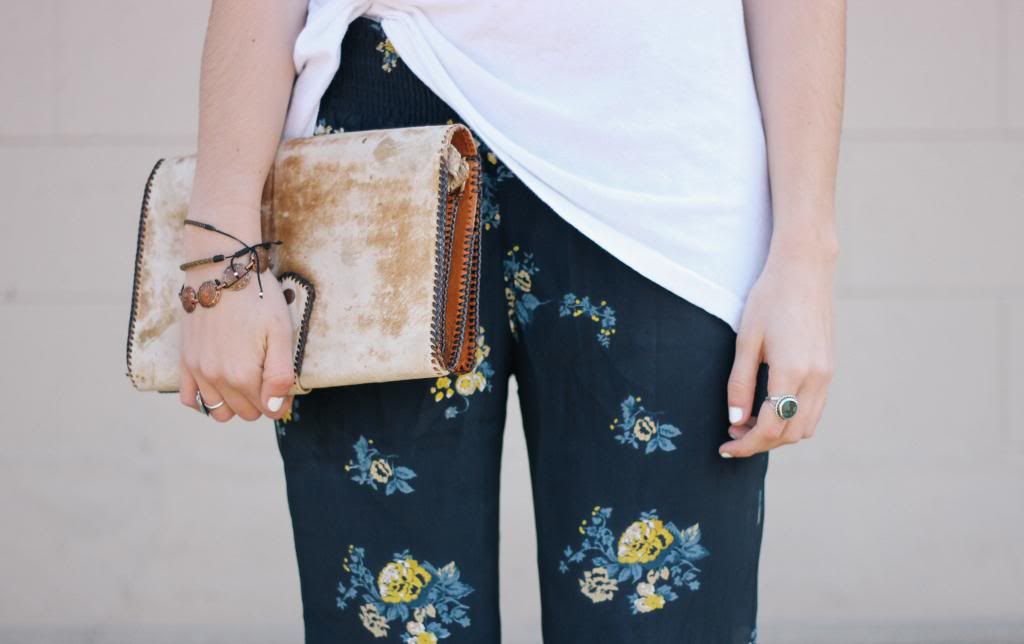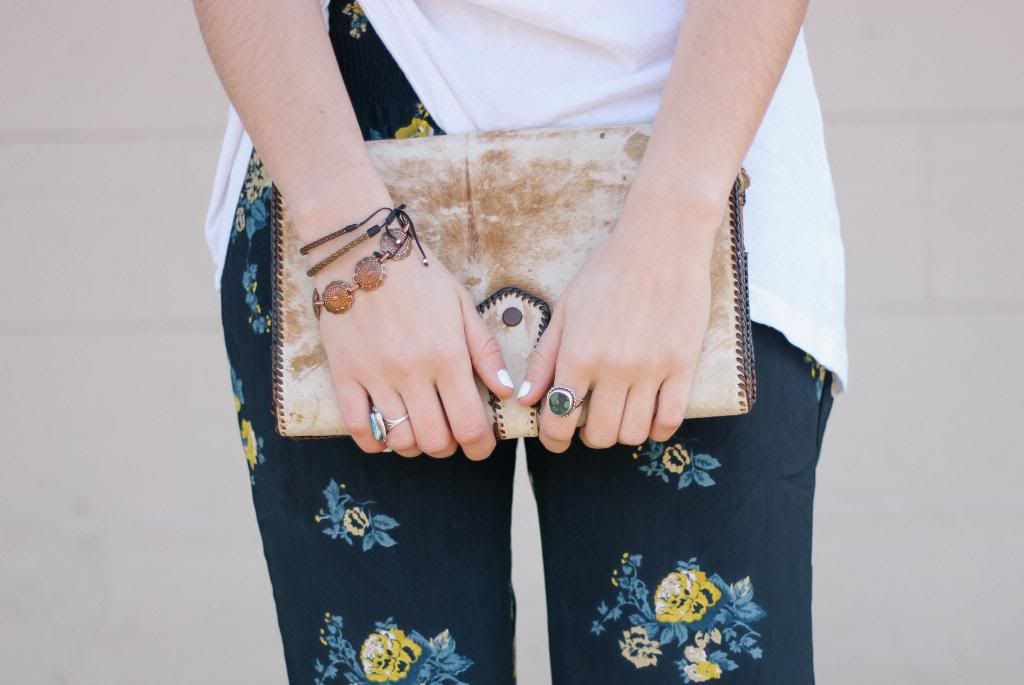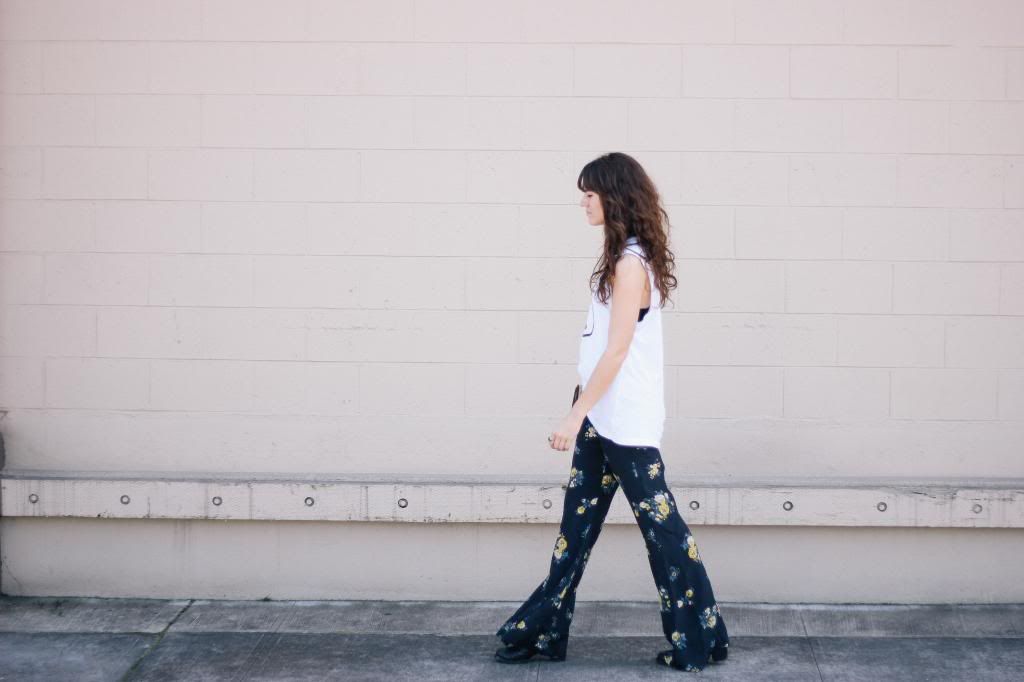 My dream floral pants are real.
Obsessed would be an understatement when it comes to these floral beauties. Wearing these make me wish I was headed to a music festival or a long road trip, because they were ridiculously cute and comfortable. They add the perfect amount of personality to a white tee shirt.
I've also been wearing this tank 24/7 since I got it (even to bed!). Wildfox seriously knows how to make a perfect graphic tank.
I've been loving white nail polish lately too...it seriously goes perfectly with every outfit.